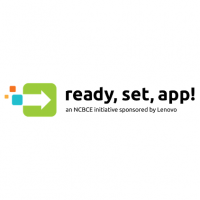 Ready, Set, App! Virtual Pitch Competition
April 17, 2021 | Online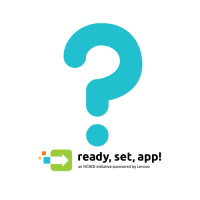 What is Ready, Set, App?
The North Carolina Business Committee for Education's Ready, Set, App! competition is an Android mobile application development challenge for North Carolina public high school and public charter school students. Student teams are tasked with developing a functional and original mobile app that solves a problem in their school or community using a mobile app development platform (e.g., MIT App Inventor).
Ready, Set, App! focuses on three objectives:
Expand Student Access to Computer Science Skills
Develop Entrepreneurial and Problem Solving Skills
Strengthen Students' Interpersonal and Soft Skills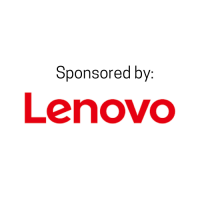 Our Sponsor
Thank you to our sponsor Lenovo and the Lenovo Representative Libby Richards for your support of Ready, Set, App!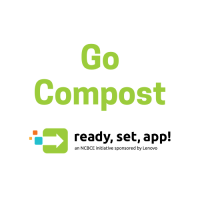 Meet Our RSA Contestants: Go Compost
The GoCompost app promotes composting as an actionable solution to today's food waste crisis. Its intuitive UI design features four pages, titled Check, Map, Impact, and Community, to target the common needs for our community members to get started and motivated with composting. Leveraging smartphone and cloud technology, GoCompost enables instant and positive engagement to help users build composting habits. As a scalable and portable solution, GoCompost can compound individual green efforts and build long-lasting community impact.
Meet the Go Compost team!
Go Compost Team
Bo Chi
Bo Chi is 15 years old, and is a sophomore at East Chapel Hill High School. He loves nature and scouting, and plays trivia games, ultimate frisbee, and violin in his free time. He enjoys learning both STEM and humanity subjects, and is involved in his school's Science Olympiad, Quiz Bowl, and Math clubs.
Ben Li
Ben Li is 17 years old and is from Chapel Hill. He is currently a junior at the NC School of Science and Math. He enjoys learning about math, physics, and computer science. He is involved in his school's math team, Science Bowl team, and computational science research program. In his free time, he also likes to play the piano, ping pong, and Ultimate Frisbee.
Yichen Sun
Yichen Sun is a sophomore at Chapel Hill High School. He likes running and computer technology. He hosts a YouTube channel called Tigersteve Tech.
Yikuan Sun
Yikuan Sun is 14 years old. He is an eighth grader at Smith Middle School in Chapel Hill. He is passionate about using technology to tackle practical problems. He likes photo manipulation, running, swimming, and playing violin and viola.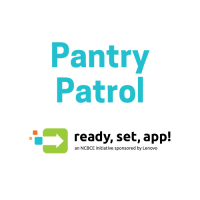 Meet Our RSA Contestants: Pantry Patrol
Pantry Patrol is a versatile app that simplifies the daily operations of food pantries, with a special emphasis on tracking, monitoring, and eliminating food wastage in collaboration with food banks. Pantry Patrol also provides great visualizations of food waste data for pantries to take action. The application simplifies sharing of waste data between food pantries and food banks. Pantry Patrol is currently being piloted at two food pantries, and we are planning to roll it out to food pantries all across the state.
Meet the Pantry Patrol team!
Pantry Patrol Team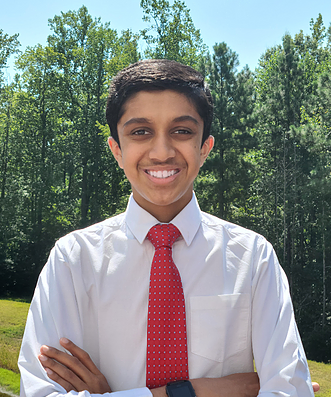 Siddharth Maruvada
Siddharth Maruvada is a freshman at William G. Enloe Magnet High School in Raleigh, North Carolina. He plans on pursuing a career in the medical field, and is part of the Medical Bioscience Academy at Enloe. He is part of Enloe's Science Olympiad and HOSA team. In his free time, he likes volunteering, watching Netflix, and playing tabla.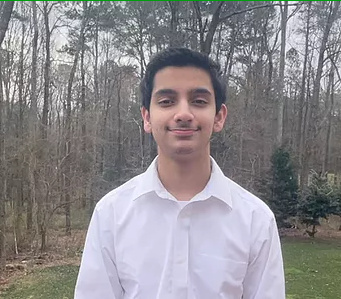 Abhinav Meduri
Abhinav Meduri is a freshman at Enloe High School in Raleigh, North Carolina. He enjoys science, and is a member of his school's Science Bowl and Science Olympiad teams. In his free time, he enjoys playing the violin, playing soccer, and learning computer science.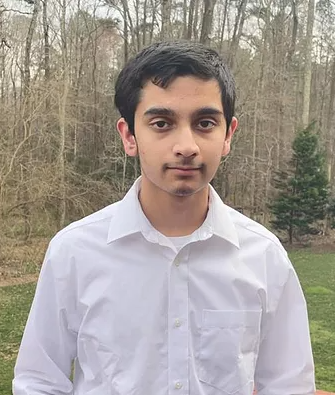 Arnav Meduri
Arnav Meduri is a freshman at William G. Enloe Magnet High School in Raleigh, North Carolina. In school, he is a member of his school's Junior Varsity Science Olympiad team, and outside of school, he is a member of the Triangle Youth Symphony. In his free time, he enjoys playing soccer, watching movies, and reading books.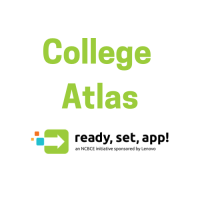 Meet Our RSA Contestants: College Atlas
College Atlas is a college exploration app that allows students to easily navigate through college choices as they prepare to pursue their post-secondary endeavors.
To use the app, students will input their preferences by answering a series of questions and allowing the app to determine the best college(s) based on their responses.
With College Atlas, beginning your college search is simpler and allows you to focus on what really matters - finding the college that sets you up for success.
Meet the College Atlas team!
College Atlas Team
Jonathan Rogers
Hello, my name is Jonathan Rogers. currently, I am a sophomore at Northwest Cabarrus High School. As a lead developer on the College Atlas project, I worked on the front-end and back-end of College Atlas. I also worked on project management and system administration for College Atlas.
As a student developer, I used my basic knowledge of software development and version control to develop, manage, and distribute College Atlas with a team of incredible students. I can honestly say that I have grown both as a developer and a team member while working on this project, putting me closer to my goal of working as a software developer.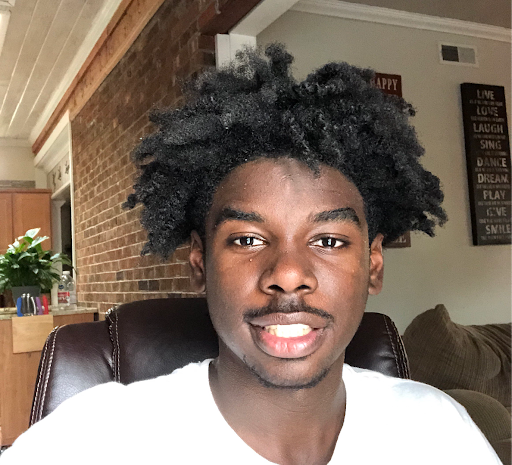 Jamari Gift
Hello, my name is Jamari Gift and I'm a junior at Onslow Virtual School. As part of the user interface design team, I aided in creating features and designing the app.
My goal was to make College Atlas as user-friendly as possible and incorporate specific designs to cater to our psyche.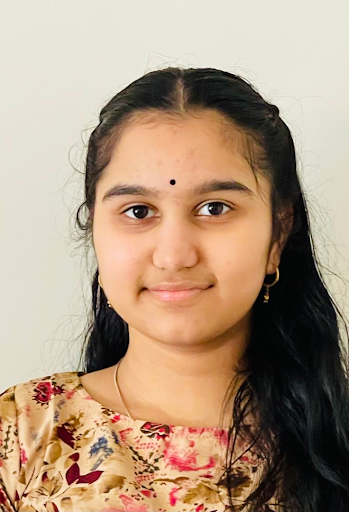 Pranathi Gorty
Hi, I am Pranathi Gorty! I am a 9th grader from Wilson Preparatory Academy. On our app College Atlas, I worked on user interface such as designing the logo and choosing the colors and theme for the app. I also helped with giving suggestions for new features to enhance user-friendliness.
I have been interested in coding and programming ever since I was little, but I have been especially interested in computer science because I want to go into a field of neuroscience, and I believe computer science will assist me in the future in many ways.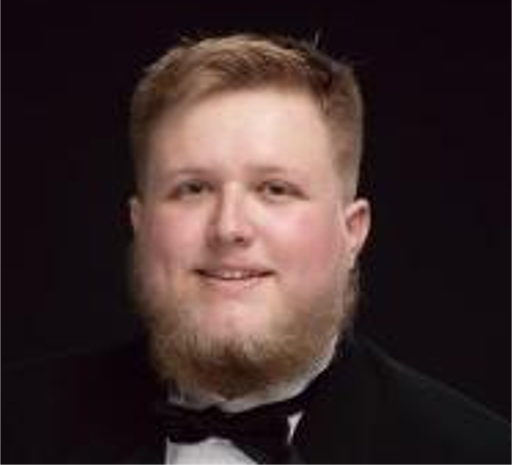 Riley Presnell
Hi, I'm Riley Presnell and I am a senior at Eastern Guilford High School. As a lead developer, I was there to assist in making sure the app performed the proper actions such as moving from screen to screen and saving colleges to the favorite list.
I started coding while I was in the 8th grade; the first item I coded was a vex robot. I loved it and continued taking computer and coding classes. I am now a senior going to major in computer and electrical engineering and minor in computer science.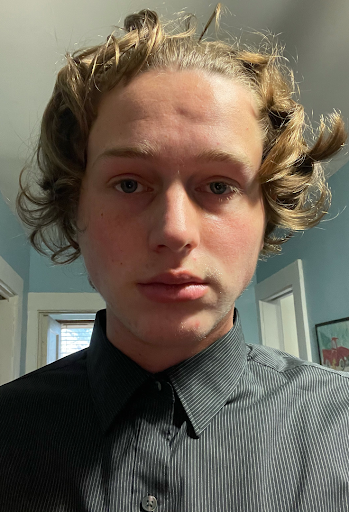 Nick Lari
Dang I'm cute.
Anyways I'm Nick Lari. I am a senior at Shelby High School in Shelby, NC. My role in RSA is to do whatever I can to help so I did a little bit of helping with user interface and features.
I also came up with the idea for the app because I was struggling to pick a college.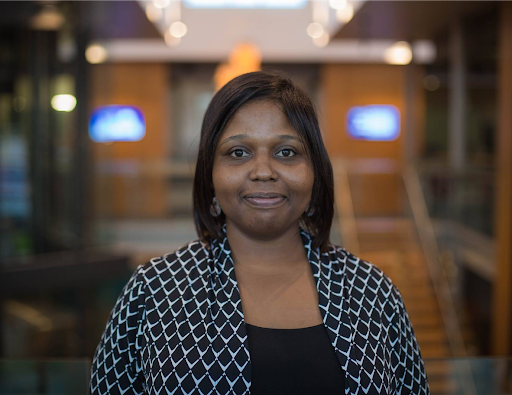 Toni Hall
Hello, my name is Toni Hall! I am a computer programming & computer science teacher for NC Virtual Public Schools, as well as the IT curriculum & instruction coordinator for Charlotte-Mecklenburg schools.
As the team's advisor, I helped to guide students through the app development process. It has been a privilege working with such an incredible group of students.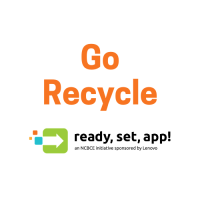 Meet Our RSA Contestants: Go Recycle
GoRecycle is an innovative app that demonstrates a more nuanced way of efficient recycling. Through the scan function of the app, users will be encouraged to sort their trash, thus greatly minimizing recycling costs and increasing the efficiency of recycling to a higher degree. Furthermore, this application can be used at any scale, from small communities to entire nations across the world. In addition, this app further decreases waste at the source: everyday people. As a result, GoRecycle has the potential to transform into a large–scale project that not only scans recycling bins inside households, but also recycling trash cans and dumpsters outside of home.
Meet the Go Recycle team!
Go Recycle Team
Shalaka Vidwans
My name is Shalaka Vidwans and I am in 10th grade in Providence High School at Charlotte. I am an accomplished designer who enjoys exploring the sciences. In the future, I would love to work in the science field.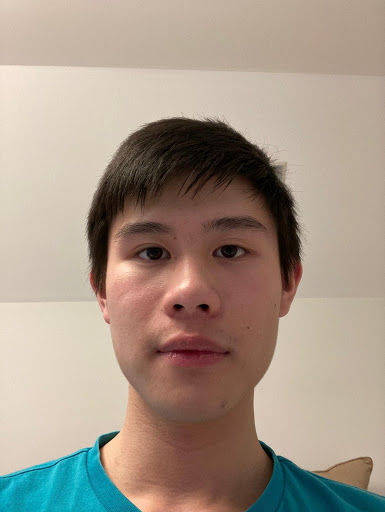 Ben Luis
My name is Ben Luis and I am currently in 12th grade in Providence High School at Charlotte. I enjoy reading and watching movies in my spare time, and hope to go to my dream college next year!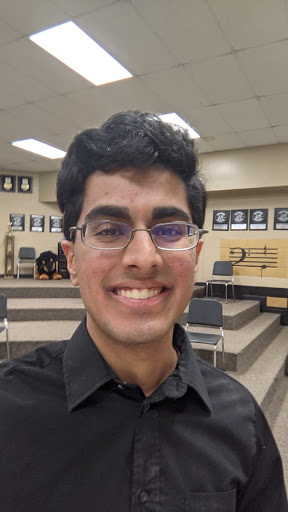 Tejas Vidwans
My name is Tejas Vidwans and I am a 12th grader in Providence High School at Charlotte. I am passionate about engineering and love to build computers. I hope to pursue an Aeronautical degree in the future.
Meet Our RSA Contestants: ConnecTeen
Online school changed education in many ways. Some of them were positive, others more negative. ConnecTeen aims to mitigate the negative effects that the online schooling environment created such as a lack of socialization, organization and anxiety. This is achieved through features like the Assignment Tracker, Course Planner, Clubs and Events Calendar, as well as the school navigator, which will help make the transition to in-person school easier.
Meet the ConnecTeen team!
ConnecTeen Team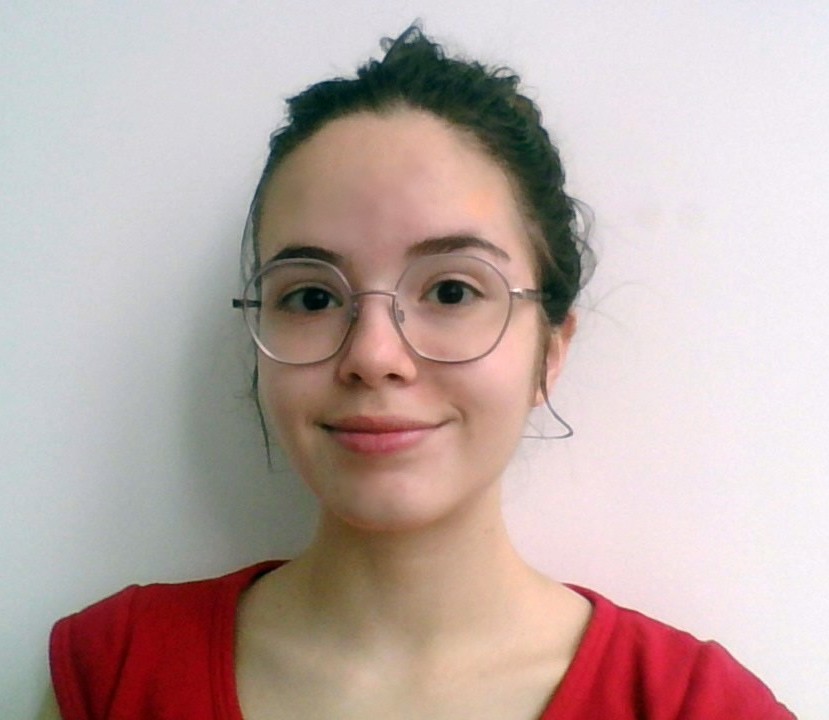 Andrea Basuroski
Andrea is a sophomore at East Chapel Hill High School. In her free time, she enjoys astronomy, reading and being a part of the EastBots FRC Robotics team. She was always very curious about app development and computer science, which is why she decided to start this project and recruited the other members. She was also in charge of the logistics.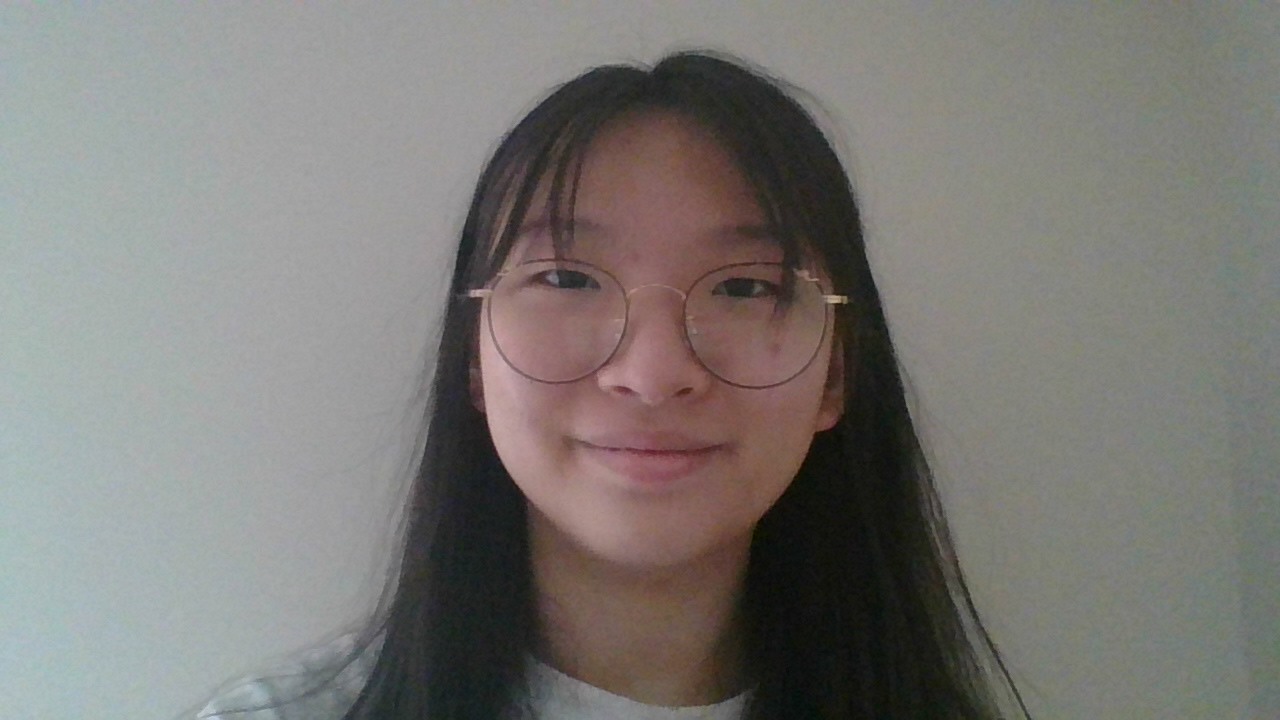 Andrea Wang
Andrea Wang is a freshman at East Chapel Hill High School. As a freshman who has never had classes in the high school building, she understands the difficulties of connecting to peers. This is why she enjoyed working on this app because she felt that it would help those who've had the same difficulties as her.
When she's not in class, she enjoys taking walks outside and spending time with her pets.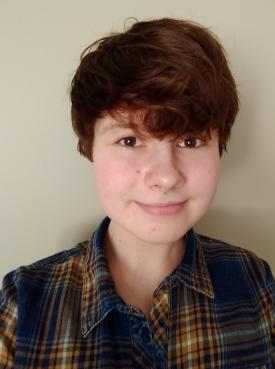 Darya Loiko
Darya is a sophomore at East Chapel Hill High School. She is very passionate about technology and engineering, as well as biomedicine. Outside of school, you would find her learning about anatomy, biology, and electrical engineering. Although she didn't know much about app development going into this project, Darya enjoyed the creative problem solving process and believed it to be a great learning experience that would help her in future computer science projects.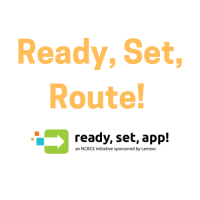 Meet Our RSA Contestants: Ready, Set, Route!
"Ready, Set, Route!" is an app that serves as a communication tool for bus drivers, students, and school/county representatives. One problem facing many school and county administrators is how to calculate student bus routes at the beginning of the year and the inefficiency of sending a bus to a student's house when they are not going to attend that day. In the app, students or parents can indicate their daily attendance which will then update and compute the best bus route for that day. Representatives of the educational transportation system will have instant access to the entirety of the transportation system including bus routes, individuals involved (specific students/bus drivers), and all buses' locations. Students and parents will have access to individual buses' locations and arrival times as well as two-way communication with the driver and school.
Meet the Ready, Set, Route! team!
Ready, Set, Route! Team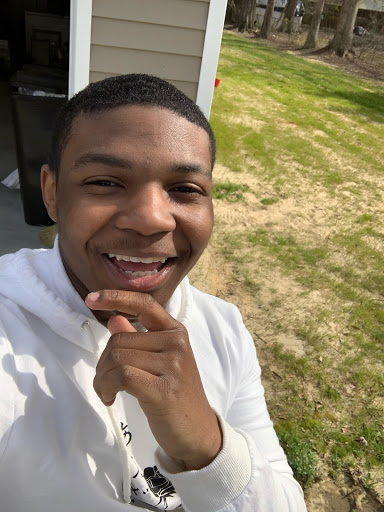 Broderick Purvis
Broderick Purvis is a hard working coder who has assisted in the development of two apps that serves the community. In addition, he volunteers with kids and has a joy for helping others with math.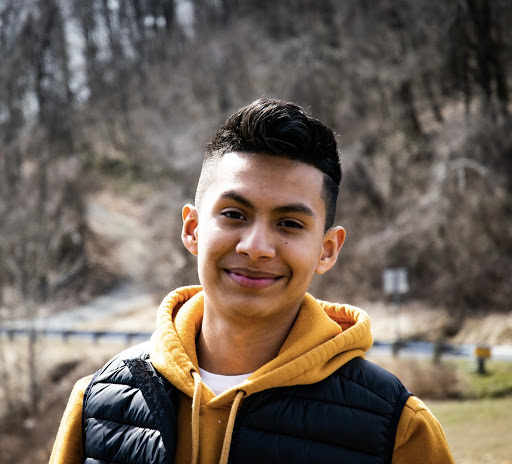 Oscar Pereyda
Oscar Pereyda plans on becoming a Mechanical Engineer in the near future. His favorite drink is sweet tea and he loves to travel and try new foods. Fun Fact: he was on Fear factor 8 years ago as a random audience assistant.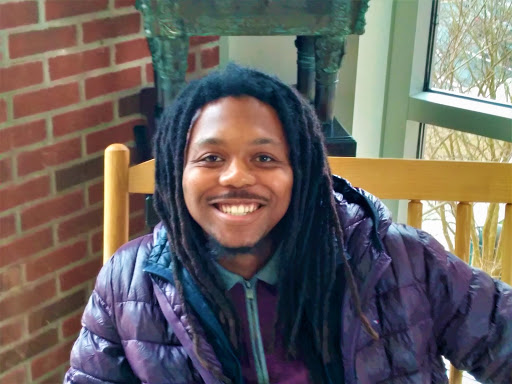 Eleazar Yisrael
Eleazar Yisrael is a senior at PCS Early College High School with future plans of majoring in biomedical engineering in the fall. He enjoys listening to music, watching funny shows/movies, and spending time with friends/family. Since he was young, he always had a passion for trying to change the world for the better. Some of his actions to complete that goal have been volunteering at nursing homes, his old day-care, and with a program called Teen Court. He hopes that one day he can improve the health of people and our planet!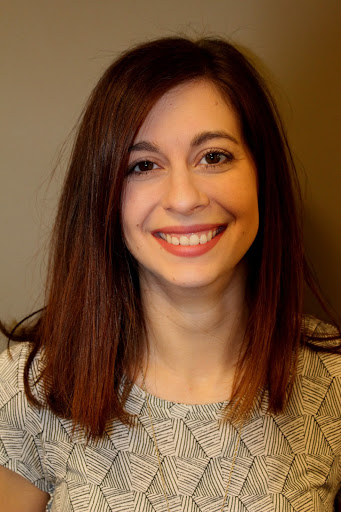 Laurel Currie
Laurel Currie is a mathematics and STEM teacher at Pitt County Schools Early College High School. She is originally from Rocky Mount, NC and was an EC Scholar at East Carolina University where she majored in mathematics education and mathematics. She studied abroad in Manchester, England where she met her husband, James. After college, she received her master of education from The University of Georgia. She has been teaching for nine years and loves working at PCSECHS. She enjoys watching movies, reading novels, travelling, doing challenging math problems, and book folding in her free time.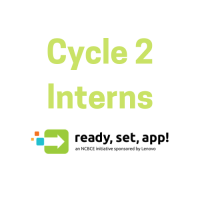 Meet Our Cycle 2 RSA Interns
Get to know our Ready, Set, App! Interns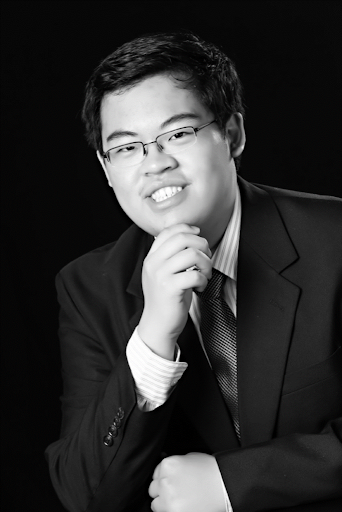 Gabrian Chua
My name is Gabrian Chua and I'm currently a Senior at Apex High School and Team Leader for the Ready, Set, App! competition. I am enrolled in my school's Academy of Information Technology and I love to create useful, novel, or fun apps and games for the sake of discovery. This is my second year working with Ready, Set, App! and my first year as Team Leader. I'm always looking for ways to expand my own and others' knowledge in Computer Science and app development, and hope to study and apply Computer Science in the future.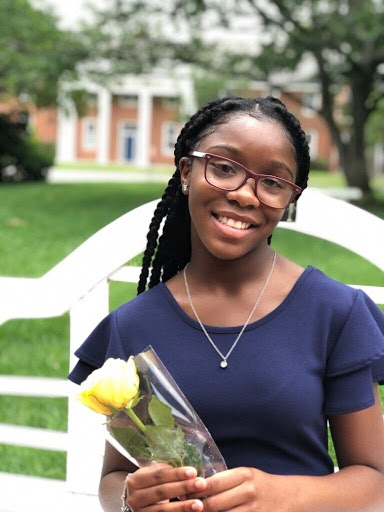 Leah Guilford
Hello! My name is Leah Guilford and I attend Wake Young Women's Leadership Academy. I enjoy learning new things, and I also enjoy hanging out with my friends. In the future I want to be a successful Veterinarian and Business owner because of my compassion and love for animals and my desire to make an impact on communities. I am interested in RSA because I think it's a great opportunity for students to realize and solve a problem in the community, especially through an app! I have had experience coding at an organization called Black Girls Code, and many other organizations that I feel will help students be successful with building a productive app, and I look forward to working with my team.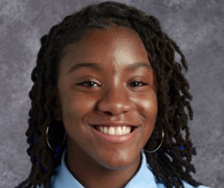 Kyla Guilford
Greetings, my name is Kyla Guilford. I'm a 14-year-old, 9th grade, student at Wake Young Women's Leadership Academy. I enjoy leading, learning, and serving there. My expertise and hobbies include running track, acting, singing, dance, and art. My favorite subjects in school are math and science. As of now my leadership roles include President of NJHS (National Junior Honor Society), 9th Grade Secretary, Vice President of the Youth Ministry at Church, a Girl Scout, and now, an RSA Intern! I decided to take part in this program because it definitely seemed like a great opportunity! I am always looking to network and explore different things that interest me. I was also interested in this position because I saw that, in this role, my skills could help mentor for this program. I also saw an opportunity for me to learn and grow my skills, so then I could benefit personally and professionally. If I could become a mentor and accomplish goals, I knew I could develop my career goals the way that I wanted to.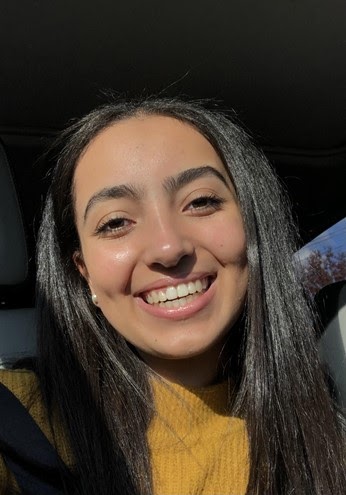 Annasimone Halim
My name is Annasimone Halim. I am a senior at Enloe High School. In my future academic pursuits, I plan to study dentistry. I have a passion for serving my community and fighting for equity in NC. I enjoy playing the flute, singing, and playing basketball.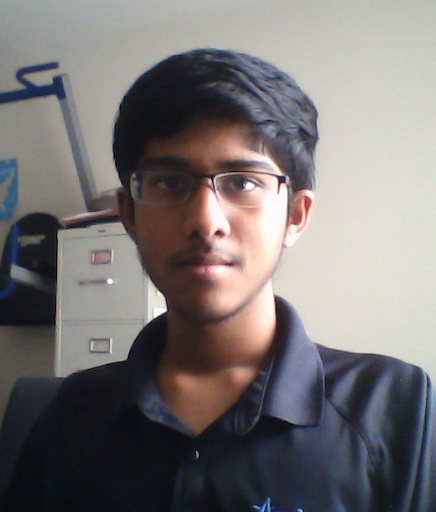 Aman Anas
My name is Aman Anas, and I'm a Junior at Apex High School and in the Academy of Information Technology. I love learning about computer science and the technology involved in software development. Some of my other interests include robotics, engineering, and space. I'm excited to be interning at Ready, Set, App this year!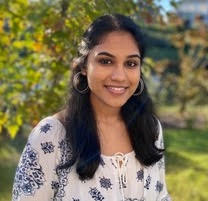 Shreya Gundam
I am currently a senior at Enloe High School enrolled in the Medical Bioscience Academy. In the future, I hope to pursue a career where I can combine my interests in science and technology to improve global health. At school, I am in the National Honors Society, Graphic Design Club, and HOSA. Outside of school, I am in the Teen Health Advisory Council, a non-profit volunteer organization called DOC NC, and the International Internship Program where I help small business owners in Bauchi State, Nigeria. In HOSA, my team won at the international level and twice at the state level for our presentations about opioid abuse and the dangers of tobacco. I also co-created an app called ABLE to help parents of autistic children, and it won first place at the school level as well as a national honorable mention in the Lenovo App Challenge. In my free time, I enjoy doing PopPilates, art, and reading.