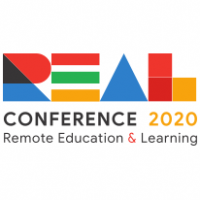 REAL Conference 2020
Online, North Carolina
August 6, 2020
The REAL Conference may be over, but all sessions are available here for you to view.
We want to reach any and all NC educators that wish to experience the REAL Conference.
Register here or Log in for access to all of the conference sessions.
About the Conference
Welcome to the REAL Conference, the remote learning conference focused on supporting North Carolina's rural educators. The REAL Conference was launched by the Remote Learning Working Group, a partnership between the North Carolina Business Committee for Education, the education nonprofit in the Governor's office and Hometown Strong, Governor Roy Cooper's Rural Initiative, that works to collaboratively find innovative connectivity solutions for K-12 students who are without Internet access and support educators in remote learning.
Session Topics
Session Topics will span all grade levels and provide educators with first hand experience of various remote learning tools and best practices.
Topics Include
Virtual STEAM: Hands-On Learning at Home
Digital Tools to Support Distance
Remote Learning Best Practices
Accessible Remote Learning
Work-Based Learning Navigator
All Things Google
Digital Citizenship with the NC Libraries
Developing a Digital Library with GoOpenNC
Connecting with Disconnected Students
Bitmoji Interactive Lessons in Google Slides
Finding the Leader in You
Screencastify
Working with SeeSaw
EdPuzzle: Actively Engaging Students with Videos
Working Virtually Like a Pro
Mindfulness-Based Social Emotional Learning
Equitable Remote Education Considerations for Students with Disabilities
How to Assess Learning Games
Field Trips to Go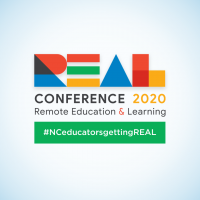 Share About All-Things Remote Learning with #NCeducatorsgettingREAL
Use #NCeducatorsgettingREAL and share across your social media accounts.
Our Donors
A big thank you to our generous donors for their contributions to the day in the form of prizes and giveaways. Check them out!